Strategy & Management for Associations & Non-profits
Your mission inspires you. Now let us help you inspire others. Our focus on supporting nonprofit leadership leaves you free to reach more people and touch more lives.  Our consultation services include tailored solutions that offer short-term results while positioning your nonprofit association for long-term sustainability.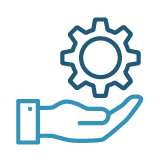 Let us handle the day-to-day workings of your association, including customer service, marketing, publications, association governance, and event management, freeing you up to focus on your mission.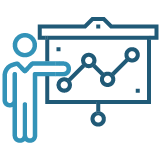 Energize your volunteers and association members with an interactive, dynamic speaker who can inform and engage groups of all sizes.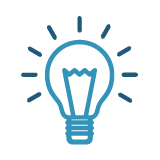 We'll look at your organization, starting at the top with your strategic plan or in the day to day examining your operational challenges, membership strategy or opportunities to strengthen your leadership structure –  and then we'll craft personalized and targeted strategies to bring your mission front and center.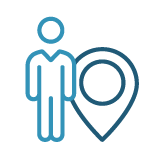 Foster a sense of belonging and educate association members with interesting and hands-on opportunities to learn and grow. Our events, including summits, conferences, and awards galas, educate and inspire with presentations from thought leaders.
Here's Why Nonprofits Trust Us With Their Missions
"Thank you for all of the ways TVD Associates delivers the "extras" that strengthen our organization's reputation."
"TVDA was organized, positive, proactive, open and honest with our Board of Directors. At the end of the process, Todd was able to help us define the right vision and strategic orientation for our future success."
"You and your team did truly stellar job at organizing and executing the conference. Thank you for all that you have done and continue to do…"
Let's get practical
Keep up with the latest trends in association management, nonprofit marketing, and strategic positioning. Plus, we might even share some insight on the latest Phillies and Eagles exploits from time to time.
When discussing how a management firm works with an association's board and volunteer community, it's easy to think of the board as a single unit. After all, an effective board speaks with a single, unified voice. However, that voice is made up of individual board...
We're here for you!
Let us know what you need and we'll work with you to develop a strategy focused on your association and its mission.